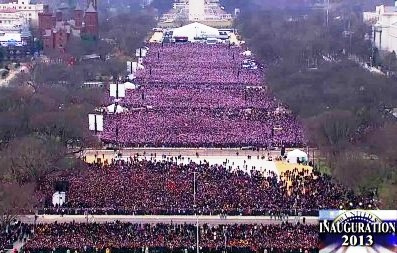 ASHTAR ON THE ROAD TELECONFERENCE, JANUARY 22, 2013
"I AM St Germain. And I bring you the greetings of all of us who come as Lights – Light bodies, and in my case, in body. To be here with you on this momentous day, and on behalf of Mother/Father God, I will say that God is so grateful to have been included in every part of the inauguration which took place yesterday in Earth time, because this country was founded in Divine Inspiration, and indeed is to be a model for the entire World, and yes, the Universe beyond!
"Freedom – that is my responsibility, which I have taken on joyfully and unreservedly, on behalf of all of the people of Planet Earth. And I humbly submit to you that I have been quite instrumental at times in inspiring the many difficult steps that have needed to be taken to bring this Freedom to Planet Earth. That song expresses all that the United States of America was founded to be.*
"Now you all know that there has not been an easy transition to even get to where we are on this day. But you all know that I and the others have been with you this entire time, even when the times seemed so dark! I was with the Founding Fathers of this country. I have been made welcome since then, most notably by your President Lincoln, and yes, by your President Kennedy, and many others who have walked the halls of Congress, and your Courts, and your state and local governments, whose ideals sometimes have been called foolish, and sometimes have called for the highest sacrifices that they could make. But they have persevered, as have I!
"There never has been any question of giving up, despite those who have been in control all of these millennia of time, even when it seemed as though they would give the victory in what you call your Second World War to the one called Hitler. And that was their plan at first until – not for any humanitarian purposes you must understand – but until they realized that they might not be able to control Hitler, they threw their weight to the Free World – the so-called Free World.
"There has been divisiveness deliberately created. There have been lies and propaganda throughout the ages. But now the Light is shining so bright, there is no question, no question at all that Freedom is here, and Freedom -restoration of Freedom, or shall we say making true all that the United States of America stands for in theory, is about to happen!!! Be ready! Stand tall! Yes, be courageous, but most of all be Love! It is by being Love, sharing Love, and providing examples of the Love You Are, that you will teach and inspire others to do the same!
"Now I would make some comments. Yes, I was standing with Obama the entire time. I AM with him constantly. He walks with me and with Sananda, because he understands that Freedom is more than just a set of written laws, more even than what is given in your Declaration and your Constitution, more than is given in the Emancipation Proclamation, or in the Dream of Dr. King.
"Yes, Dr. King came to the Mountaintop, and it is so wondrous that his birthday celebrated not only the Freedom, but the inauguration of Obama on the same day – imagine! Mother/Father God was everywhere. The Ashtar Command was totally in charge. I was with everyone in that vast audience. If you watch it, and you see when the cameras focused upon the crowd, and everyone was waving those flags, the red, white, and blue flags – the color that showed was purple! It was a sea of purple, lavender, blue-violet, purple – my colors! That was the people together as One; one great community, one great audience of Joy!!!
"There are those who saw me there. I AM more visible than some of the Ascended Ones. I AM finding it quite useful to take on the appearance of the human, that is, a body. Oh, I'm a little Lighter, and I'm a little shorter than the average, as suits me. It's particularly useful when I make an appearance, because you see I'm still Light enough, even in the body of the human, that I can walk through the walls!
"I'm sure you can imagine the drama that occurs. Why am I doing drama? It's to get the point across. It's to get the point across to those who think only of power, and enslaving others so that they can be powerful, and rich, and all of that, and so meeting some of their delusions with a bit of drama can get the point across.
"They knew I was there yesterday. There were many of them there in the audience, participants even in the ceremonies – they knew I was there. They were a bit uncomfortable, but that is all right, because sometimes it is best to make someone shake a little bit, or we should say shake them up a bit – not to frighten them, but simply to jar loose some of the most stuck of programs! Get them to focus upon what's really important: 'How does jail sound to you? Then why do you want to imprison your brothers and sisters in any way? If you don't think it feels good, why do you want them to feel bad?'
"In other words, they're getting a pretty heavy dose of 'Walking in their brothers' and sisters' shoes.' And it's working! They know their day is done. And yes, they're going to try some shenanigans, but the great Freedom which has come is here, and if you did not catch this before, go back. Obama had some 'help' with his speech, and he was exuberant, because he could finally say these things that he has been wanting to say all this time, but he has had to understand.
"And with great humility, and dedication, he has allowed those who would continue to enslave to do their thing, in order to enable greater understanding, and in order to inspire people to appreciate their new Freedoms, while at the same time listening to Mother/Father, and all the messengers who counsel Love, and Compassion, and Forgiveness, and Gratitude, and Peace in the Heart. It starts – Peace on Earth starts in the individual Hearts. And so it is that we see such a bright road ahead!
"Look for Truth. You know this one, this Voice, asked why Obama did not wear a purple tie, and I told her it was because he wore the Blue of Truth, because it is time for Truth to come out, and Archangel Michael is very much with him, and counseling!
"So, this is a most momentous time for all of you, and for all of us who come to be in loving assistance and guidance to you! And I should like, while we are together in this most precious time, I should like for all of us to join together in what I will call a Pledge of Commitment to Being Citizens of the Golden Age. And so I shall ask if you would repeat after me, and if you would, do what is necessary to open up the lines,** so that we can all be heard. I shall say the first phrase – we have done this before – and then you can repeat it after me: 
WITH LOVE AND JOY ~ WE COME TOGETHER ~
TO CELEBRATE OUR NEW FREEDOMS!
AND THUS IT IS ~ THAT WE RISE EVEN HIGHER ~
IN OUR PURPOSEFUL DIRECTIONS,
AS WE FULFILL ~
THE PROMISES MADE ~
LONG AGO ~
WHEN WE ALL FIRST CAME HERE ~
FOR THE EXPERIENCES OF THE MISSION ~
NOW WE HAVE REACHED ~ THE GOLDEN AGE ~
WHICH WE HAVE BEEN STRIVING FOR ~
THROUGHOUT EONS OF TIME.
AND WE STAND TOGETHER ~
IN OUR COMMUNITY OF LIGHT ~
OF TRUTH ~
AND OF LOVE.
AND WE PROCLAIM ~ OUR FREEDOM ~
TO LIVE OUR DIVINE LIVES ~
IN MISSION AND SERVICE ~
IN THE ONENESS ~
OF THE COMMUNITY ~
WE ARE!!!
AND SO IT IS ~ AND SO IT SHALL BE ~ ALWAYS AND FOREVER ~
FROM THIS MOMENT ON!
NAMASTE!
"Well, Beloved Ones, I, St Germain, congratulate all of you. I know that there might have been some interference on the line, but it makes no difference. You were heard, and it is not just we gathered here who heard you! Our sounds, our words, and indeed the Light from our Hearts went out throughout all of Planet Earth and Beyond. And I salute you all in the Brother/Sisterhood of the One We Are. And I tell you that your lives are now free to be as easy as you choose them to be! Your Abundance is unlimited, and most of all your Light shines so bright that you truly are Leaders in Freedom and Peace unto all of the World!!!
"Thank you so much for being with us, and if you will, please accept the special Roses of Kumara, which are Lavender, just for you, for this occasion. Put them into your Hearts, and know that you were here, and you can listen, and repeat this pledge as often as you wish. It will only raise you Higher and Higher in your vibrations as you feel the energy of our Community of Love, and Light, and Service.
"And so we all thank you for being One With Us. We love you beyond words, and we rejoice that We Are One With You. And so it is! Namaste!"
** (Speaking to Fran)